We all know balloons are fun, but are they eco-friendly? Well as it turns out balloons are fantastic and NOT made of plastic.
From fun birthday party celebrations to chic weddings, balloons have long been the go-to decoration for all types of celebration, but are you worried about the impact on the environment? Rest assured your event can be beautiful and kind to the environment. All Peach Blossom latex balloons are made from natural materials and are 100% biodegradable. There are loads of ways to use latex balloons to turn your party into an event to remember. Here are some of our favourites.
How pretty are these tiny balloon cake decorations? This kit combines real, mini latex balloons with paper straws for a fun, eco-friendly cake topper. Whether you're saying 'Happy Birthday' or 'Welcome Home', this is a simple but effective way to top all kinds of celebration cake. And don't forget you can pick and mix our mini balloons and paper straws to theme with your event colours. Visit our Balloon Bar online or in store for more colour inspiration - we're always happy to help you choose your balloons!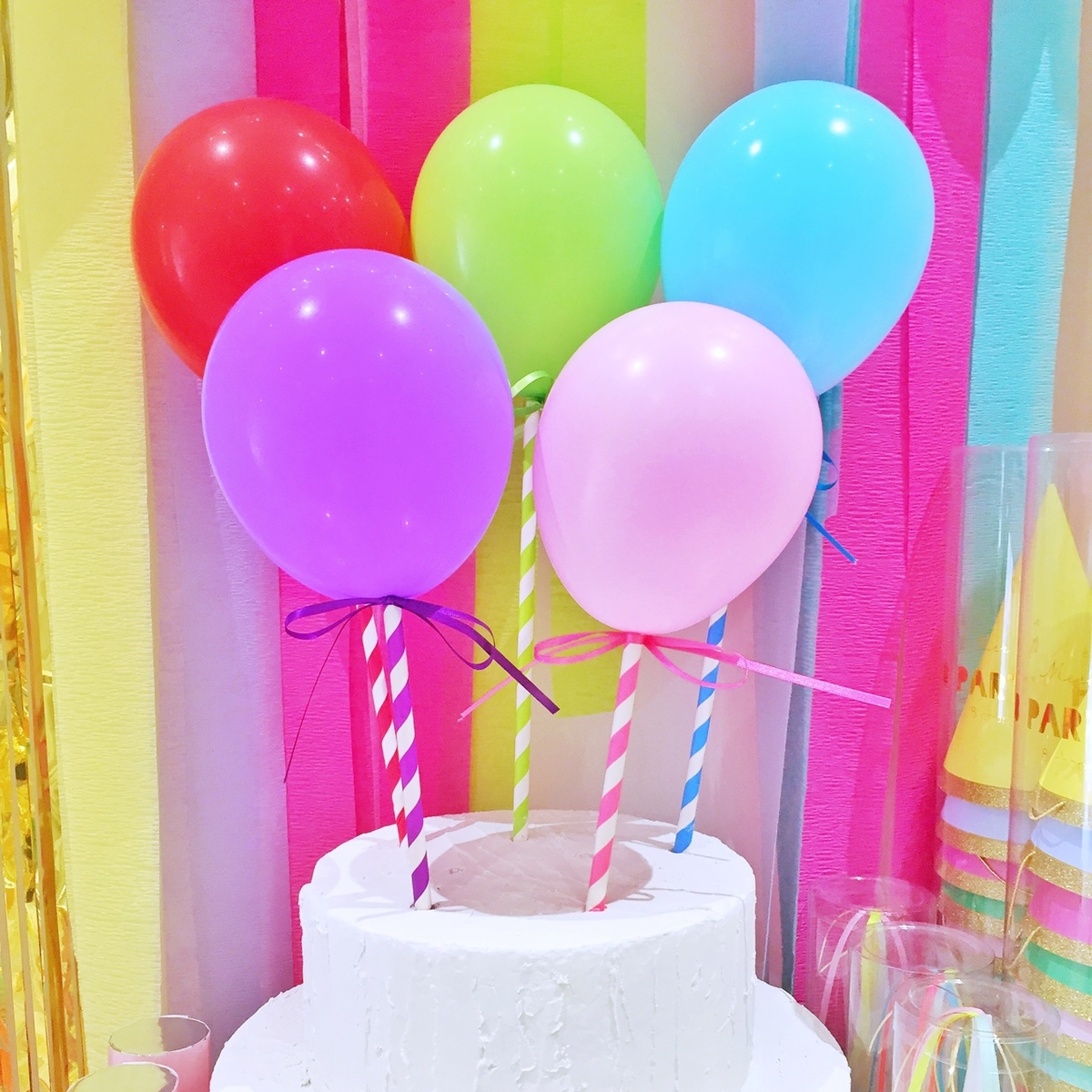 Mini Rainbow Balloon Cake Toppers
Go green - and every other colour!
Latex Balloons come in every colour of the rainbow, so whether you're planning an Under the Sea themed bash or a Blush Baby Shower, latex balloons have got your event covered.
One way to create real wow factor at your venue is to arrange latex balloons in a garland like this magical Unicorn Balloon Garland. Kits are available for you to make your own garland in a variety of themes ranging from Glamour to Rainbow. Again, if you have a particular theme in mind, we can help you to create a bespoke garland kit with latex balloons in the colours of your choice. If you're short of time (or artistic flair!) we can even inflate and create the garland for you. Contact the Peach Blossom team for details of our event set up and decoration services.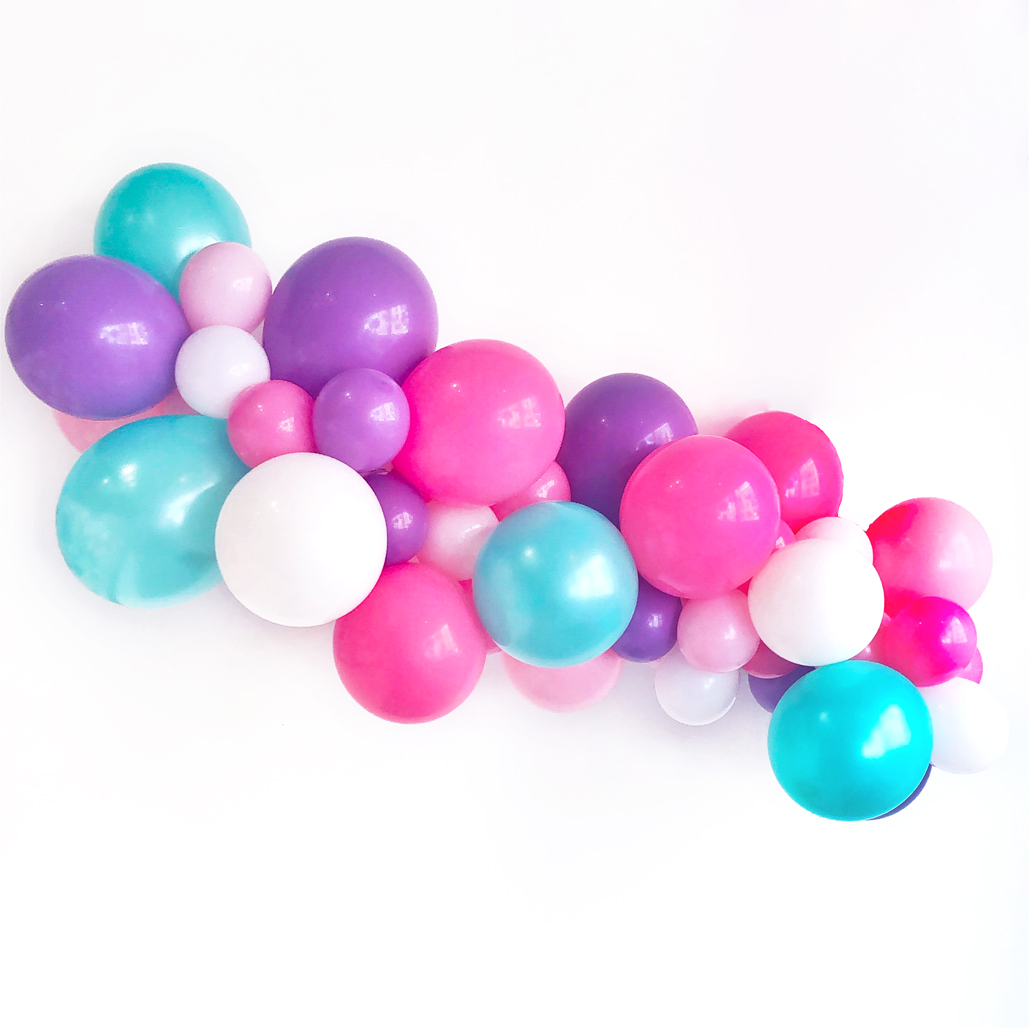 Beautifully Biodegradable
At Peach Blossom we love to combine latex balloons to create bespoke colours that are truly unique to your event. The range of colour possibilities is endless - how exciting is that? Recently a range of ivory and blush colours were combined in these stunning giant balloons to create an elegant, muted pastel effect for a sophisticated wedding. With a circumference of around 3ft these giant balloons really make a huge impact. With the addition of floral tails we think these pastel coloured beauties are simply breathtaking.
Biodegradable, not boring
Being kind to the environment doesn't mean your event needs to look boring! As well as a rainbow of standard colours and unique, bespoke balloons, we have balloons printed with spots, pineapples, messages and even marble-effect balloons!
Go dotty for these balloons - we think they're spot on! We like to combine these polka dot balloons with contrasting colours of our standard latex balloons in bunches for real wow factor. Latex balloons can be inflated with air and strung up at your venue or come in store and let us inflate them with helium for biodegradeable decorations that will really raise the roof!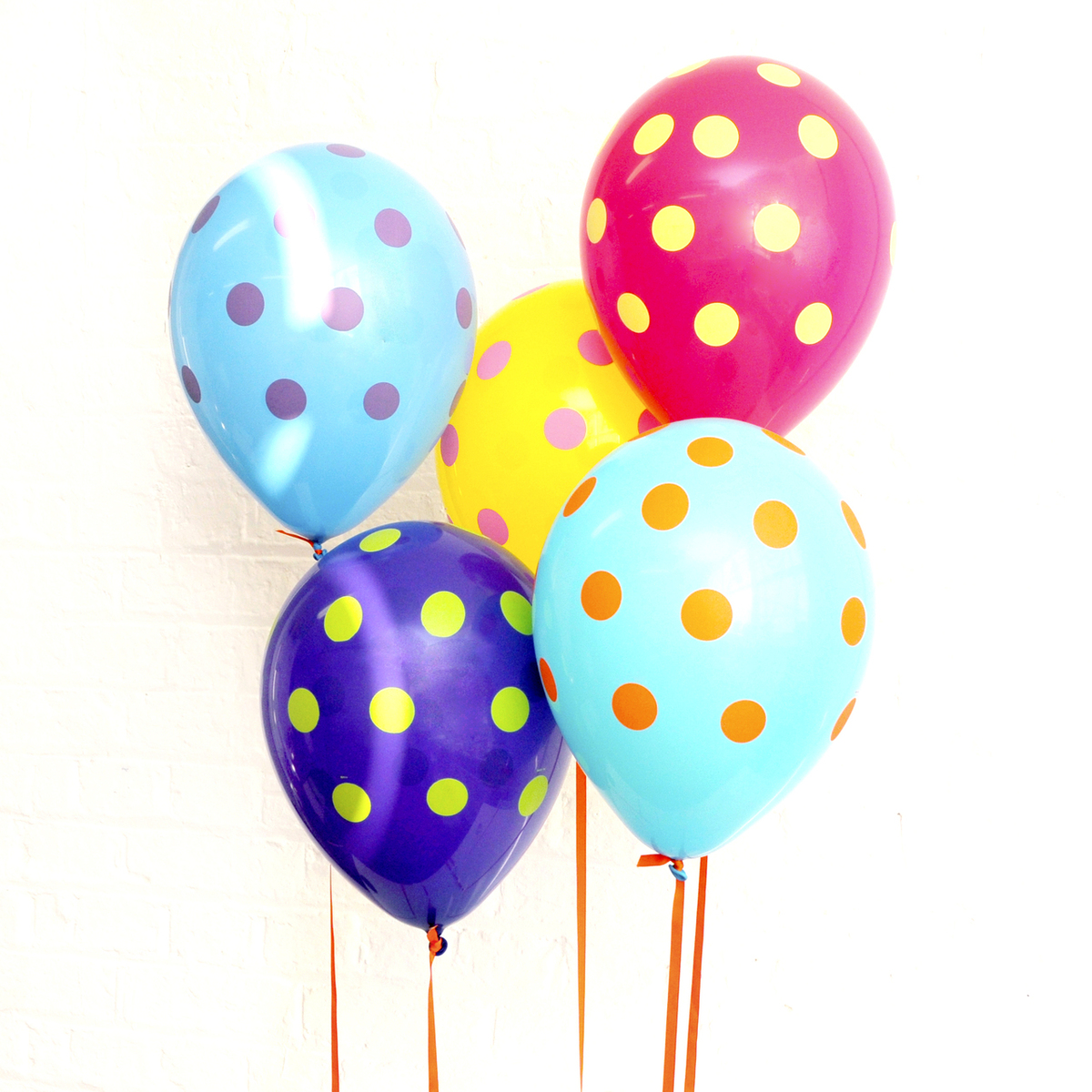 Don't forget to check out our range of paper decorations, bags and tableware to make your event completely Eco-friendly.