Posted by Alyssa on 25th Jul 2017
When we opened our Brighton party shop, one of our most exciting new features was our Balloon Bar. I mean no celebration is complete without balloons, right?! Well make sure you stop by and take a look because our Balloon Bar will ensure you've got balloons covered for your next birthday party, wedding, hen do or baby shower.
Our selection of party balloons come in an array of colours so they're perfect for so many occasions. Whether you want to tie one to a gift for an extra special touch or you want a big bouquet to decorate your party or wedding, we'll be happy to help.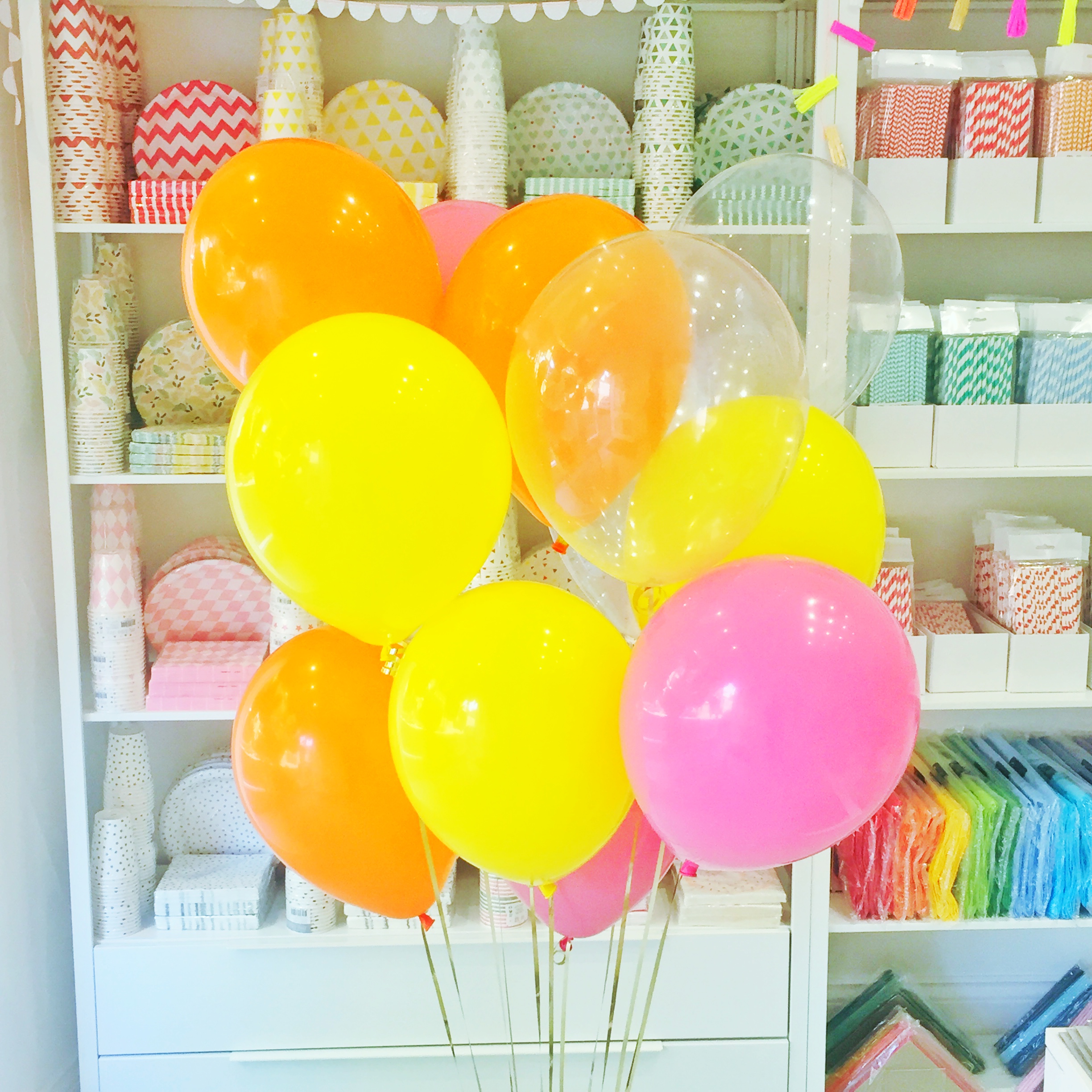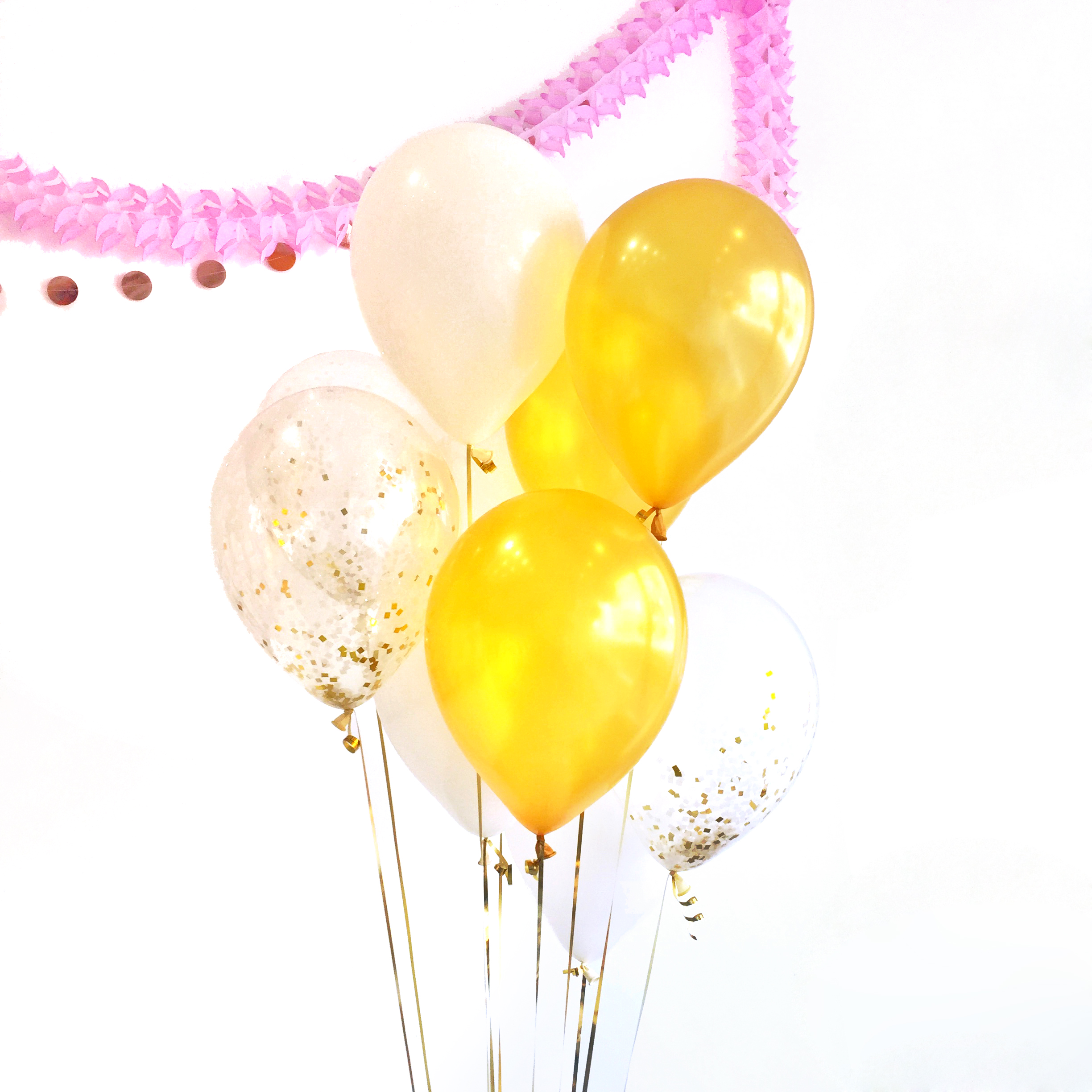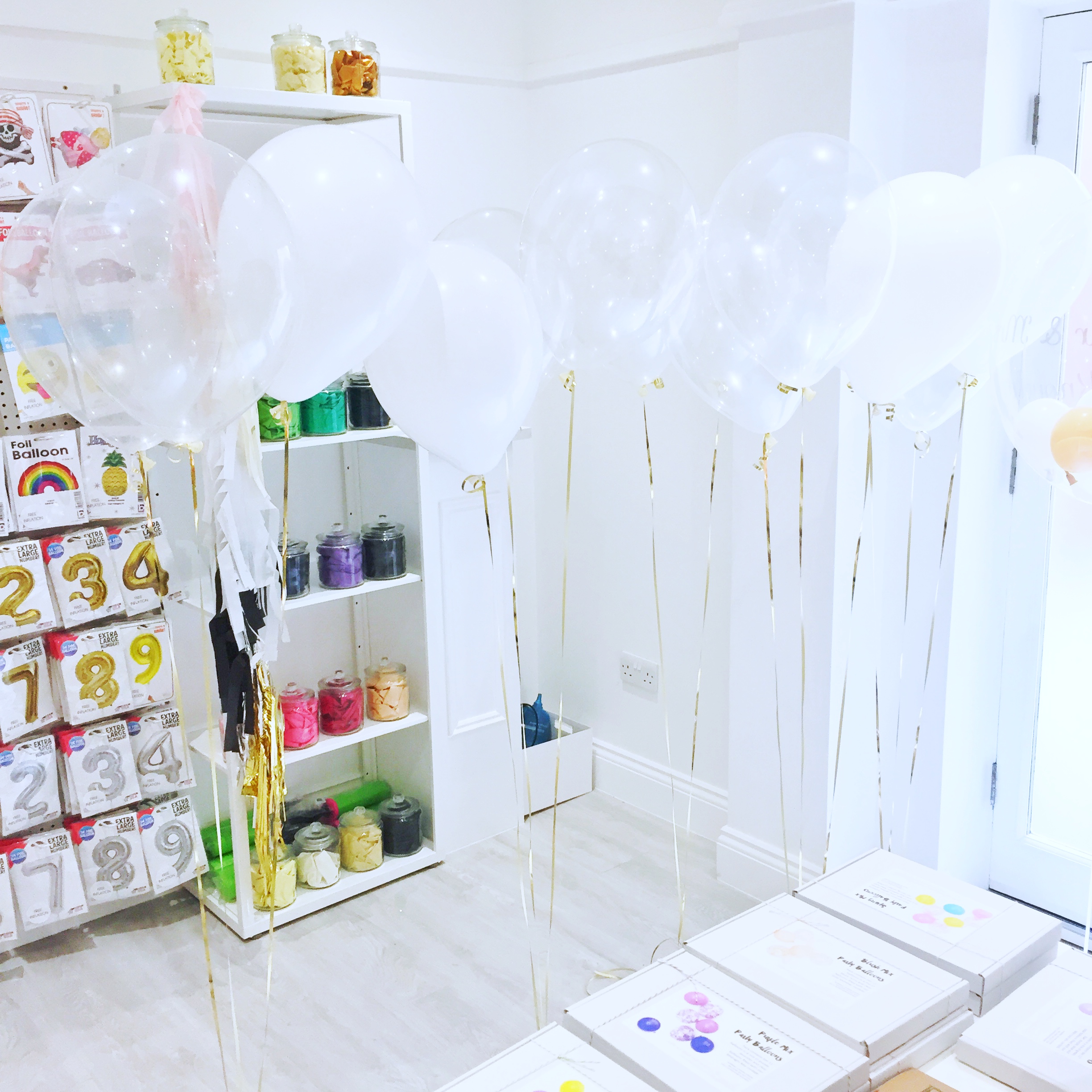 We also have a fun collection of character balloons which are great for so many occasions. Popular for children's birthday parties they've also made appearances at summer parties, hen dos and even baby showers.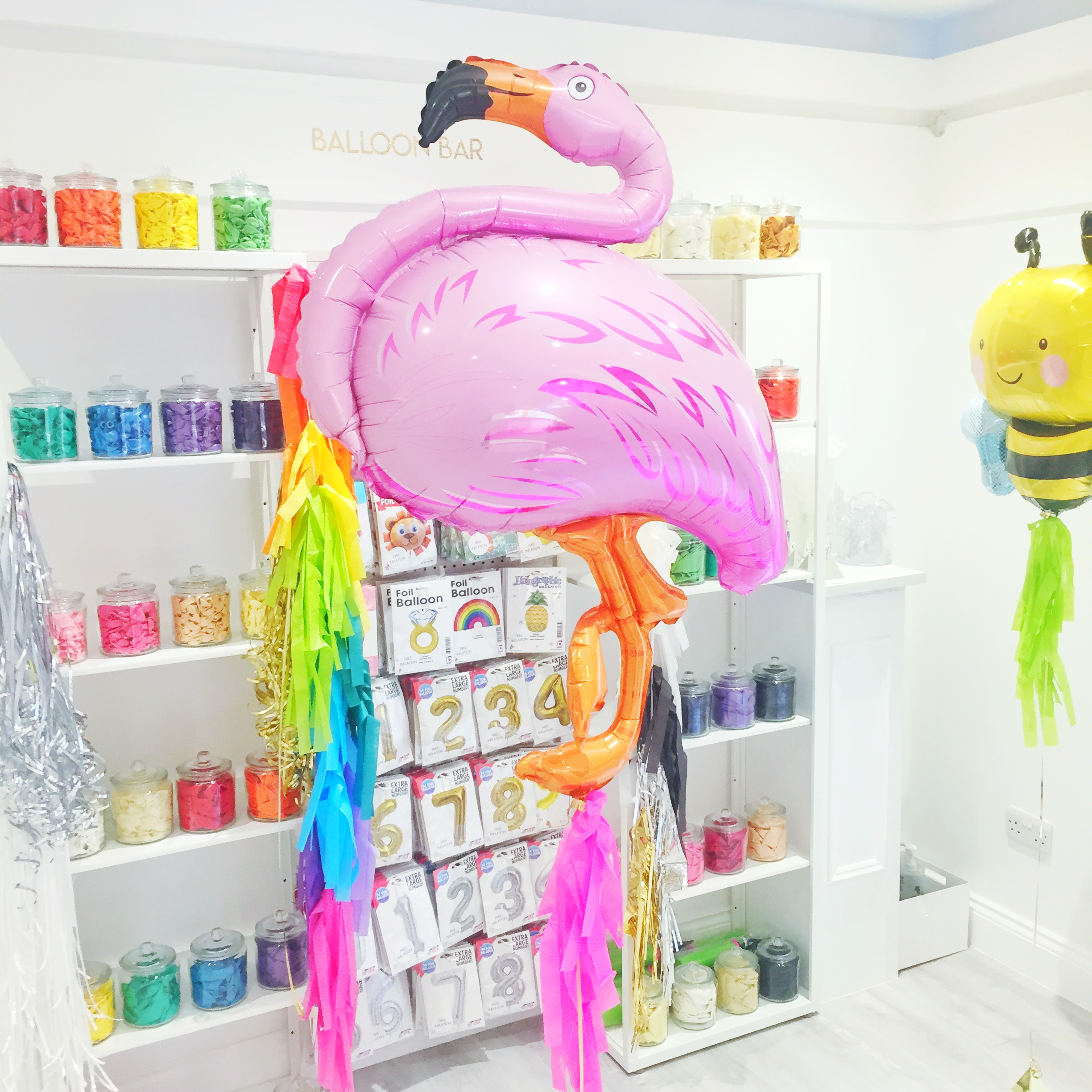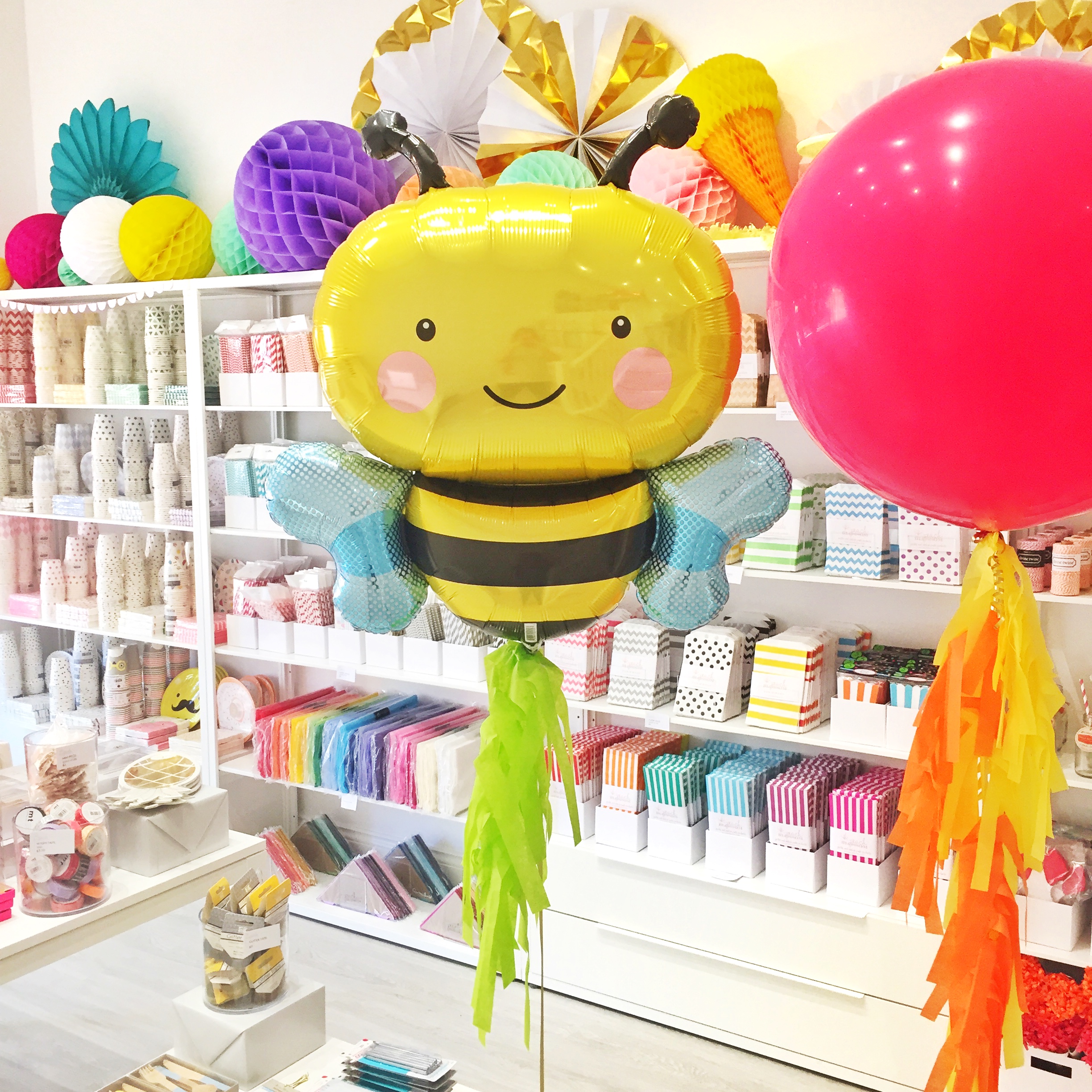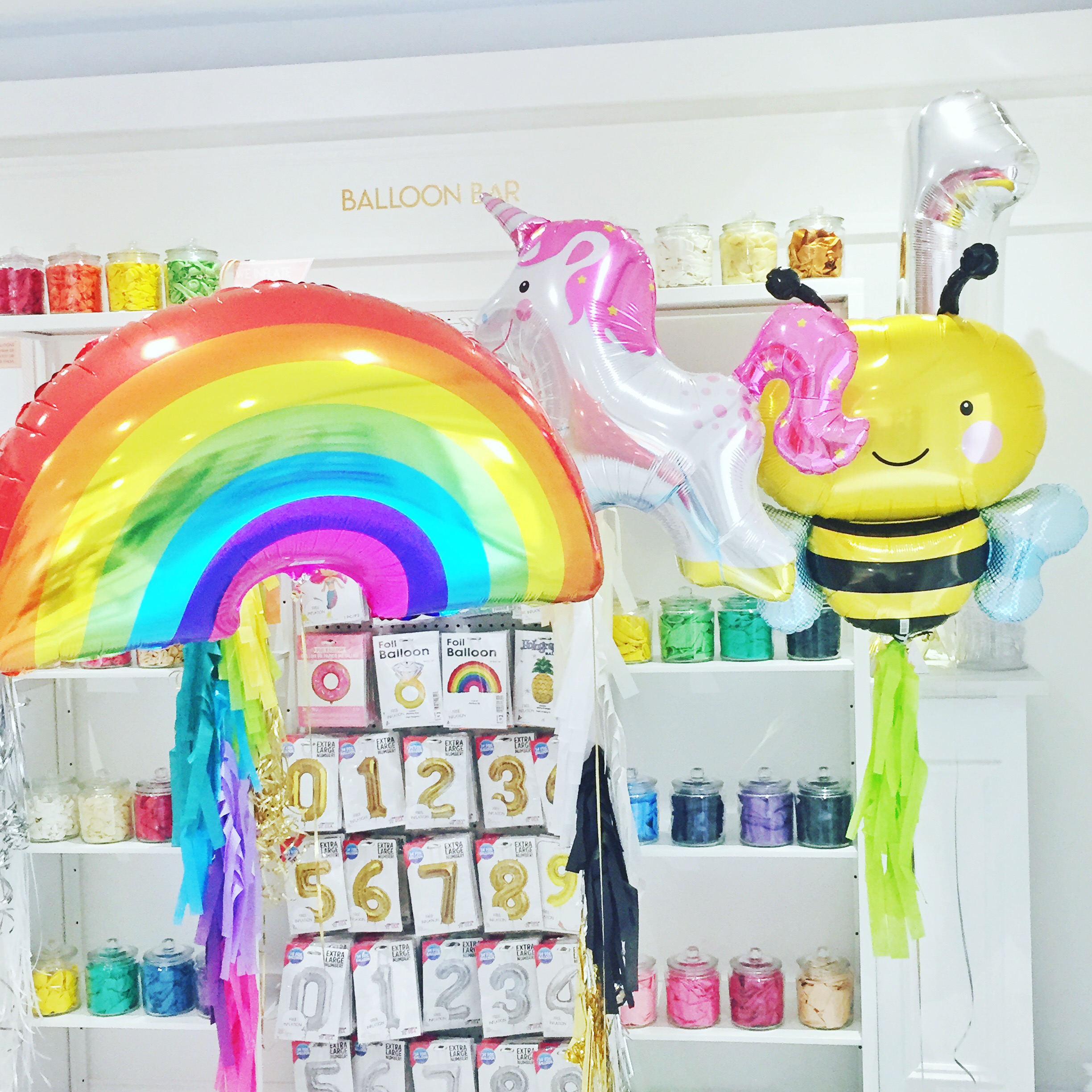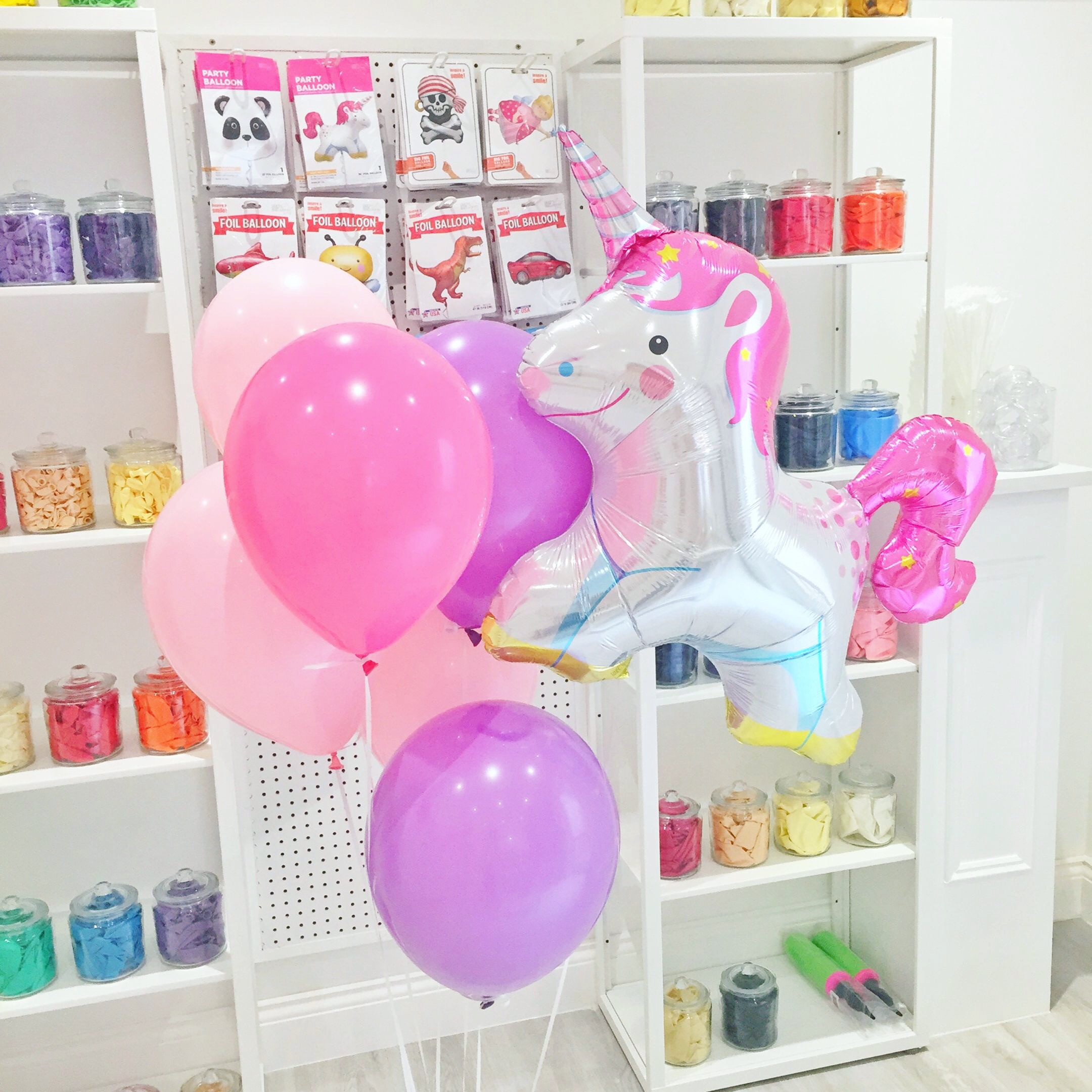 If you're celebrating a milestone, whether it's an anniversary, wedding date or a birthday age then we can help out with that too with these giant metallic number balloons. Wowsers, these will make a big impact!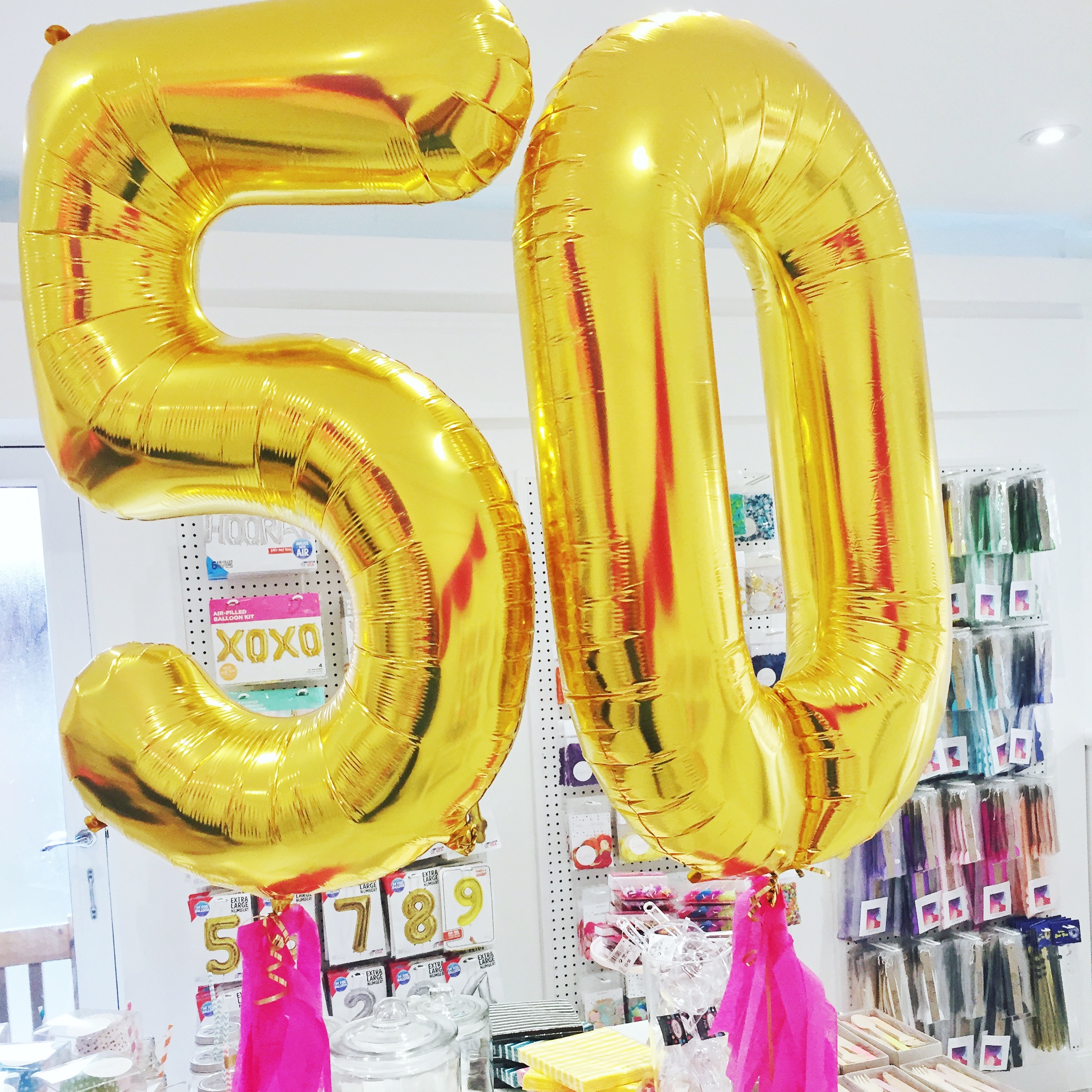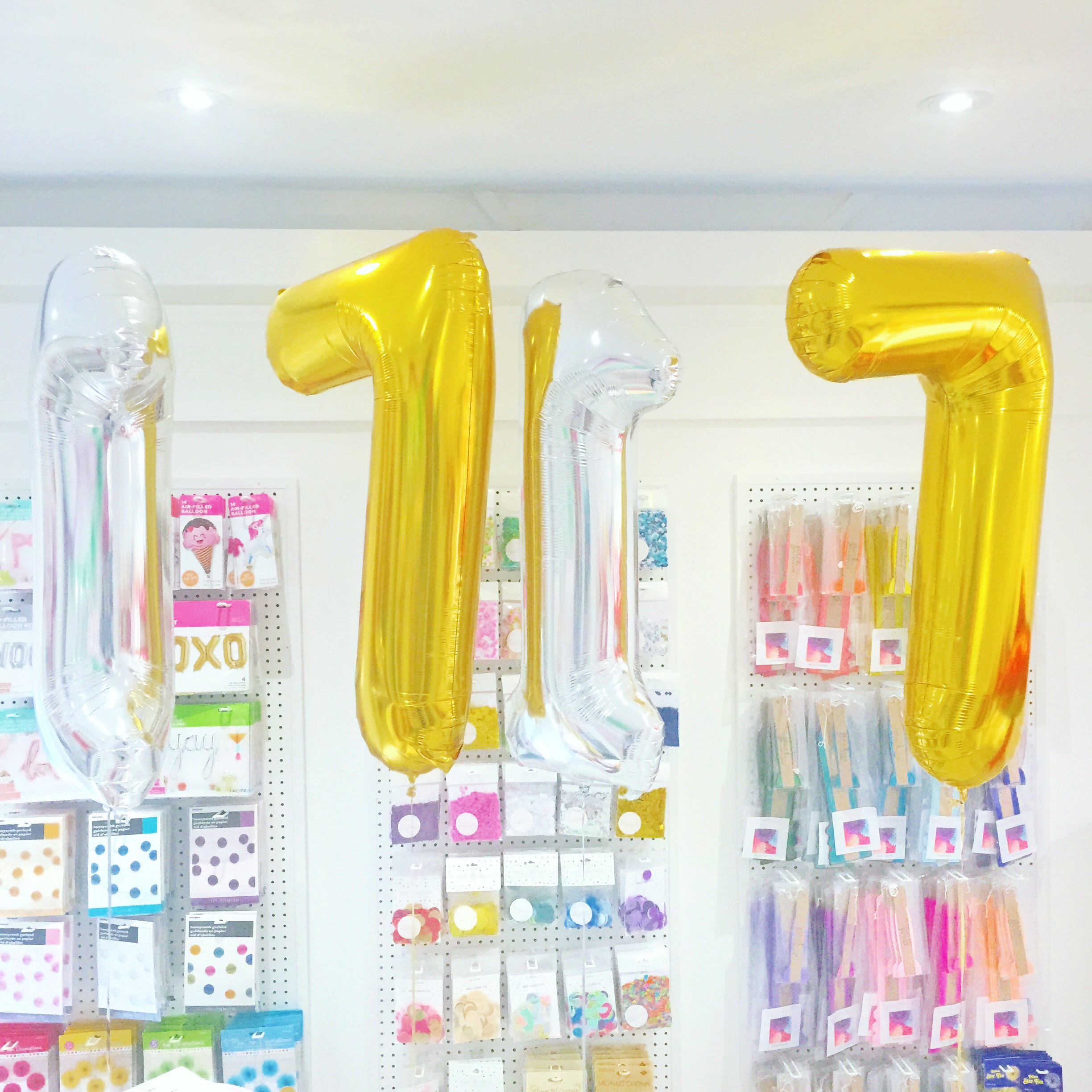 Then we have our Giant Party Balloons in a wide array of colours. They will make the most impact at your wedding or party and can be customised with beautiful tassel tails in your choice of colours.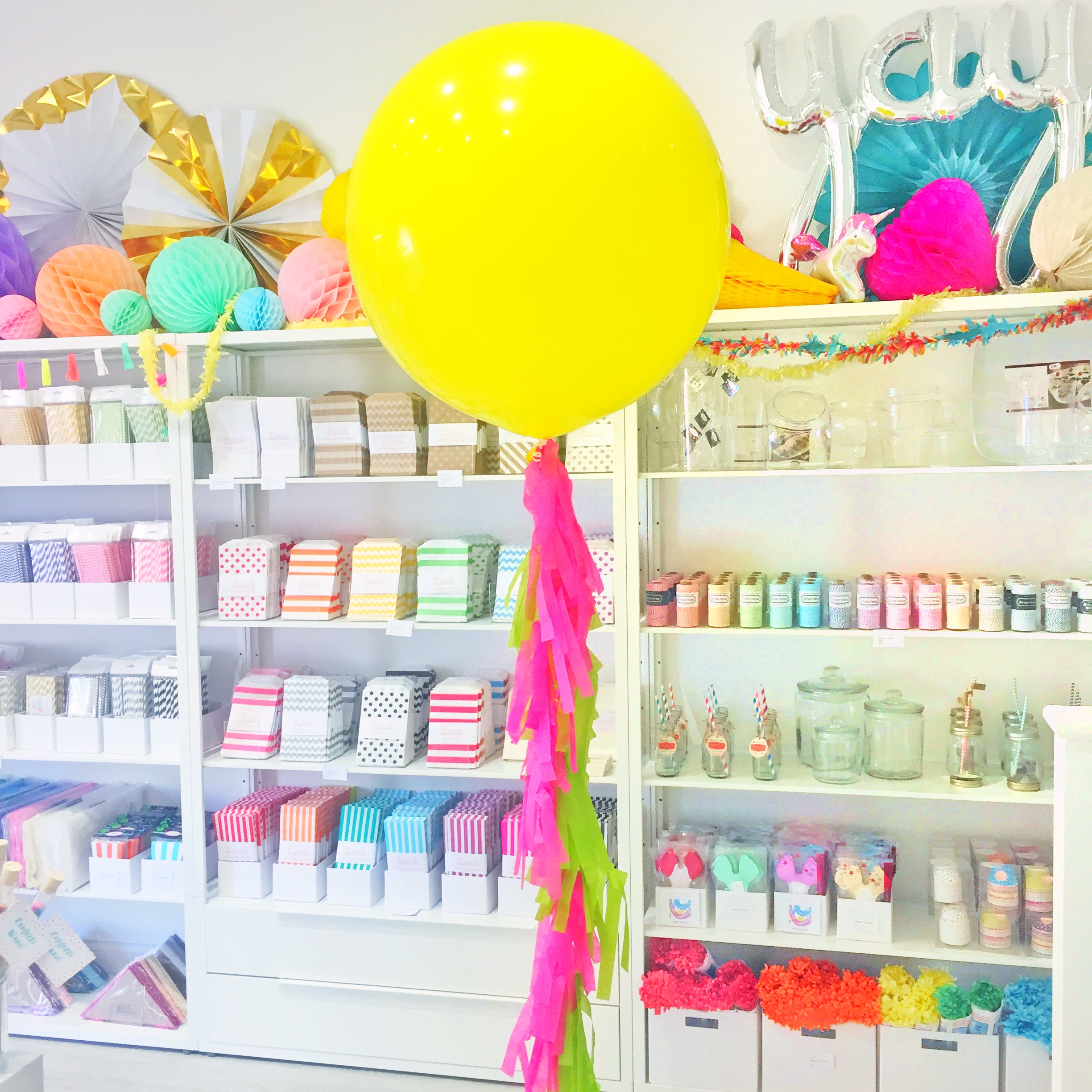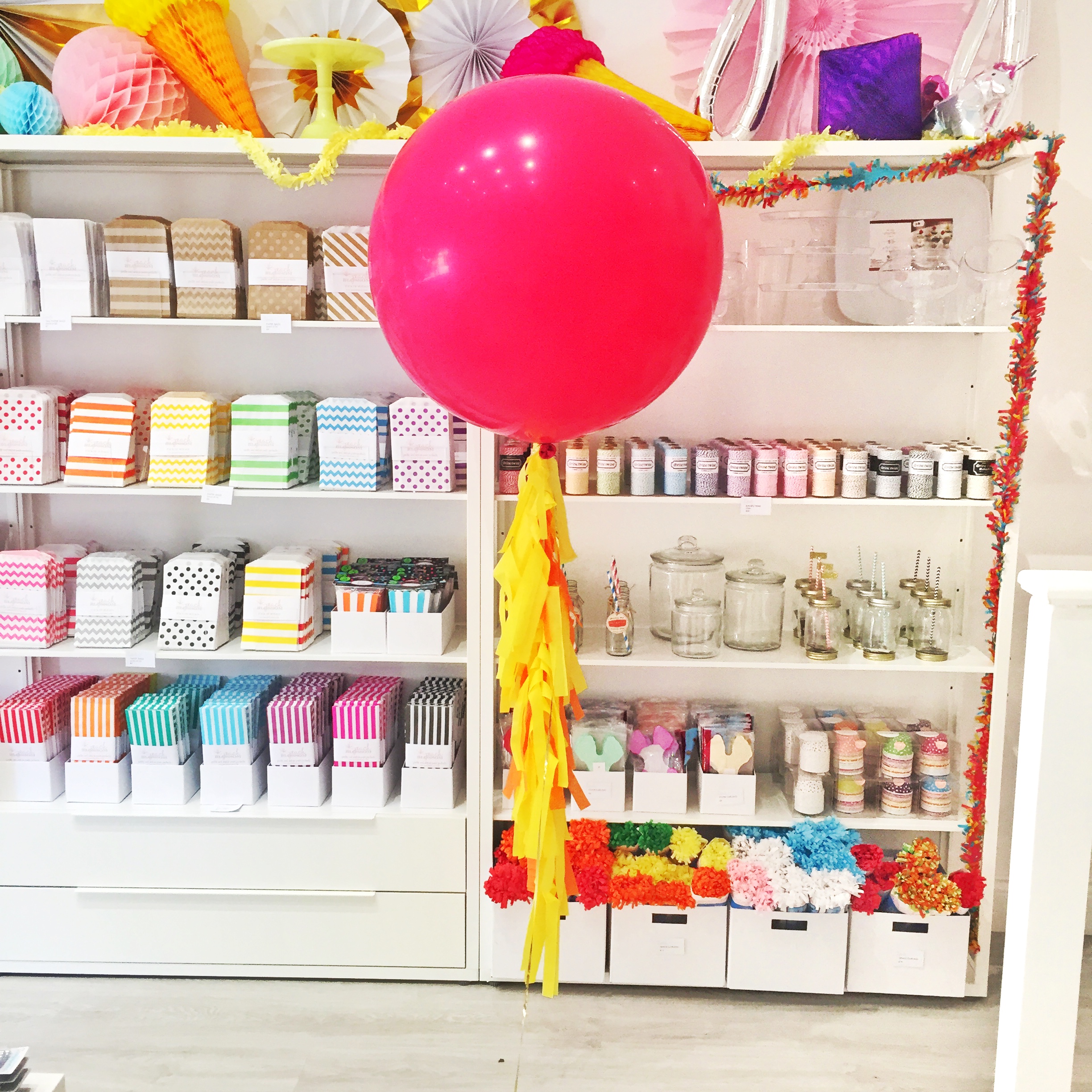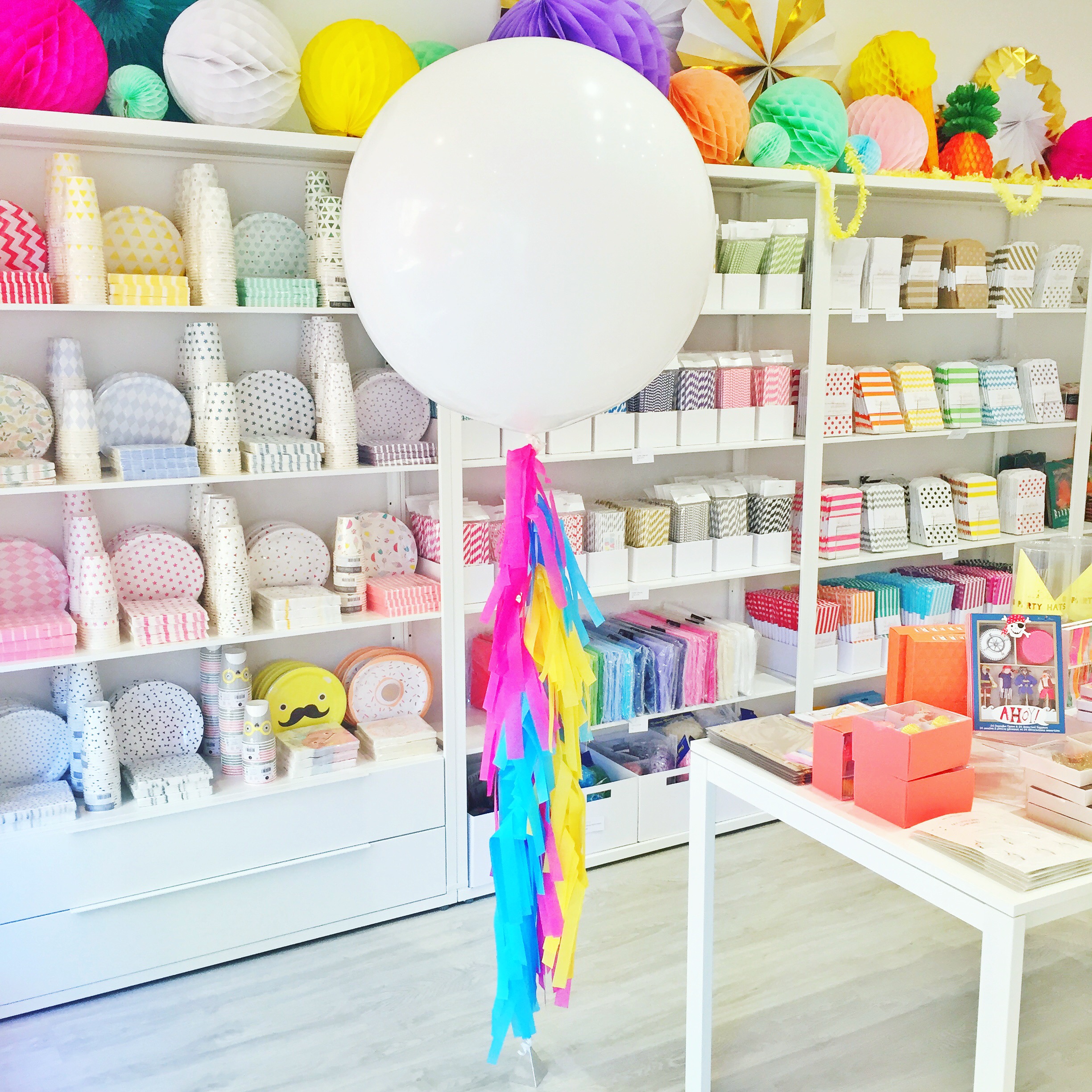 And how about our confetti balloons? They're filled with confetti in the colour of your choice and are just so pretty!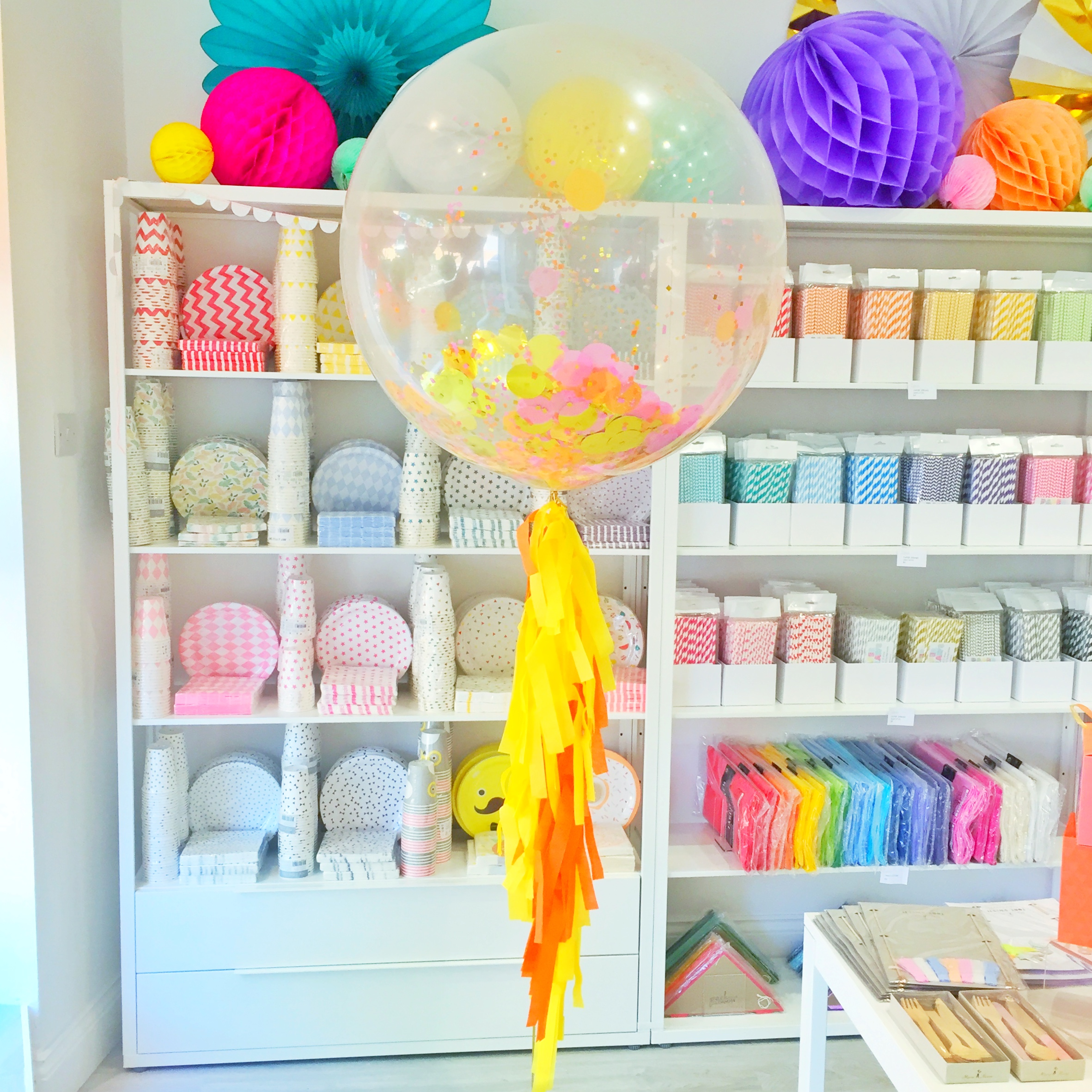 If you want to customise your balloons even further then why not go for a beautiful balloon filled with confetti or mini balloons and finished with your very own custom message. These make wonderful decor for a wedding or an original gift for someone special.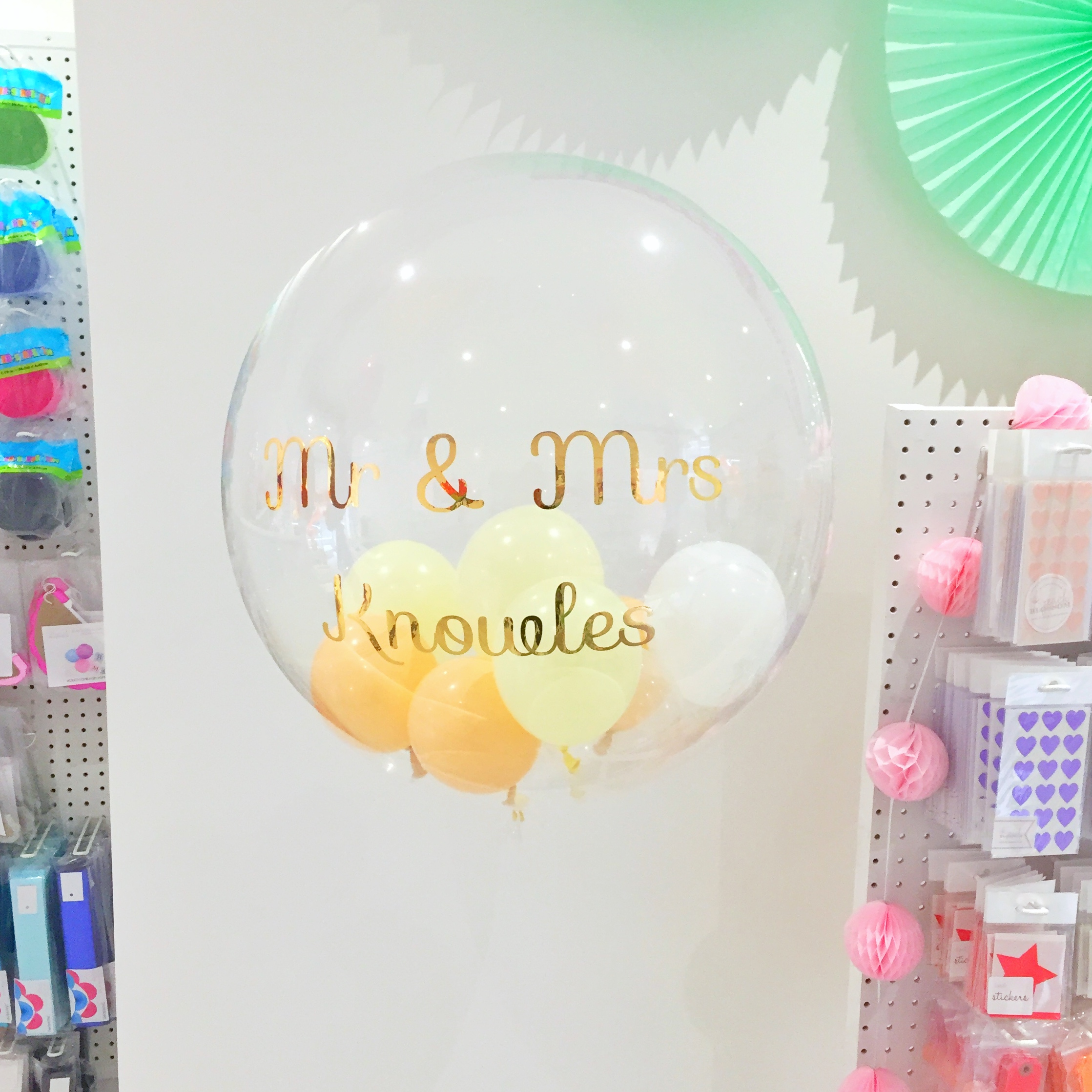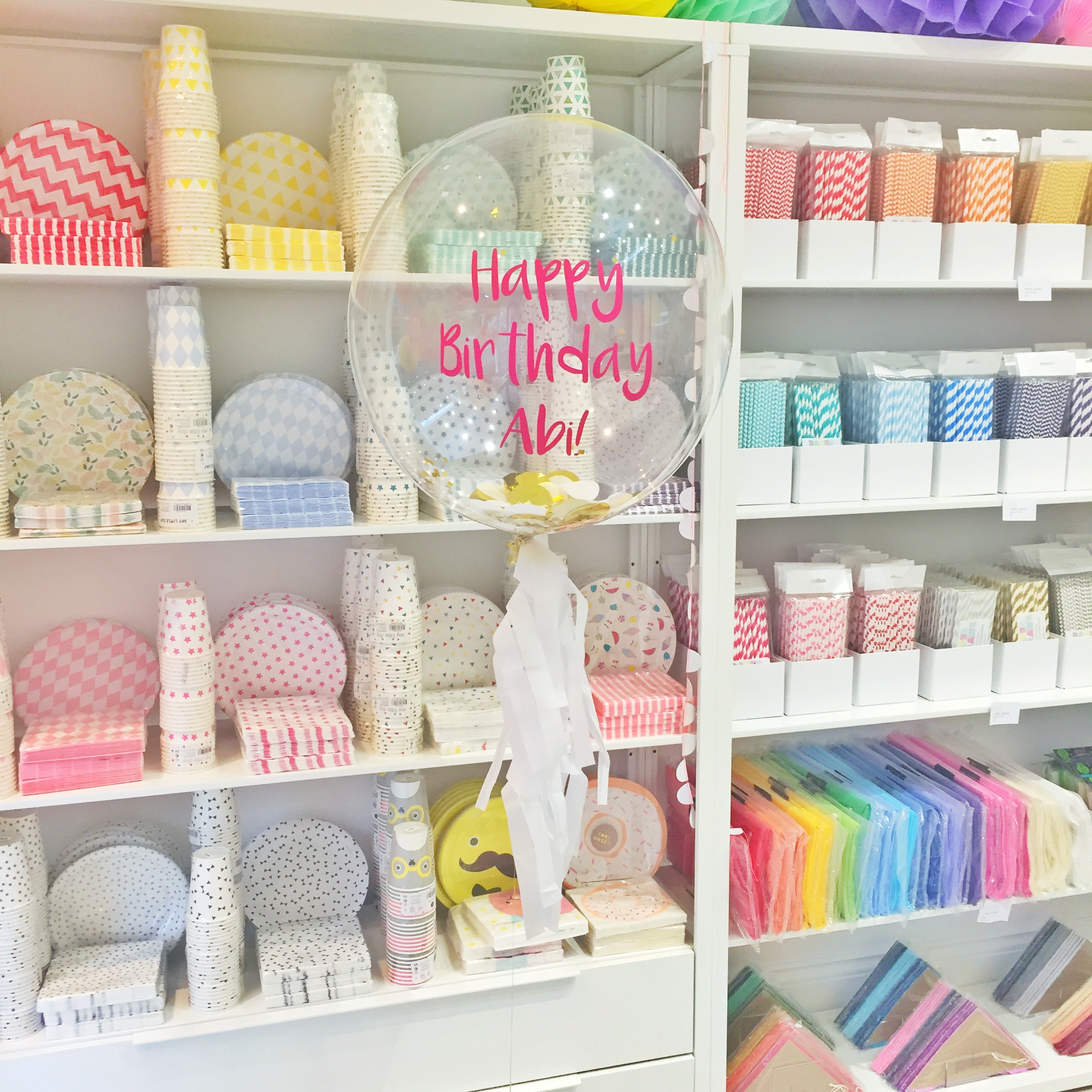 If you want some more ideas or if you're ready to order then come on down and visit the Balloon Bar at our Brighton store or browse the collection online! We can't wait to welcome you.