The costumes! The pumpkins! The tricks! The treats! We all know Halloween is the most fun of all the holidays but what with dressing up and decorating your home there's little time left for catering. If you have a hoard of hungry zombies heading your way this Halloween why not incorporate a Grazing Platter or Charcuterie board into your gathering?
A great start to a grazing platter is to offer a selection of cold meats, cheeses, fresh fruit and pickles all in easy to eat, bite-sized chunks. This shared style of presenting finger food is simple to do but creates a real talking point. There's less waste as your party-goers will select what they'd like to try - plus presenting in this shared style means there's less of that really scary washing up!
Sophisticated Spooks
Turn your Halloween celebration into a more grown-up and sophisticated affair - seasonal fruits in sombre jewel colours and splashes of pumpkin-esque amber create a very elegant Grazing Platter here by Sugar and Charm.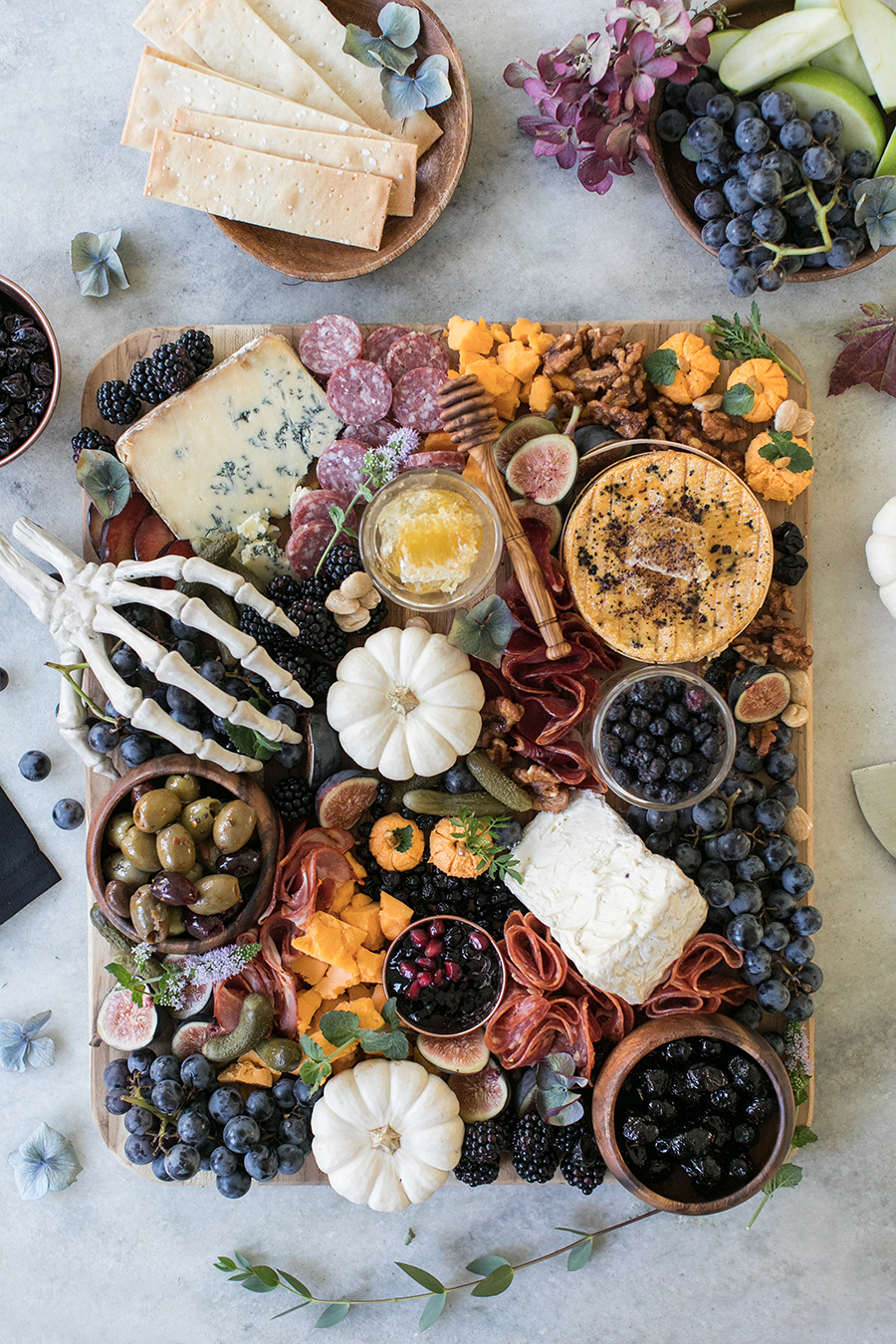 I love how Lauren at Climbing Grier Mountain has used a coffin-shaped Brie to add a ghoulish twist to this cheese board.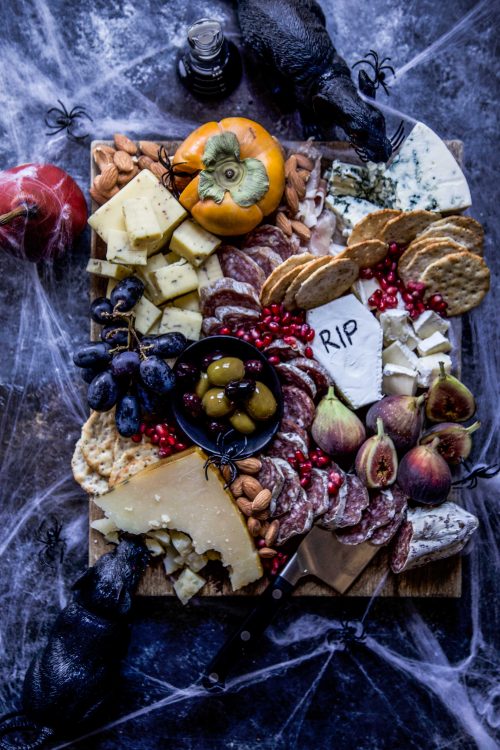 Mini Monsters
If it's little mouths you're feeding this platter by Fork and Beans is really fun - red pepper makes great little skeleton tongues - who knew?!
And how cute are those mini pizzas with olive spiders from Lori at Foxes Love Lemons?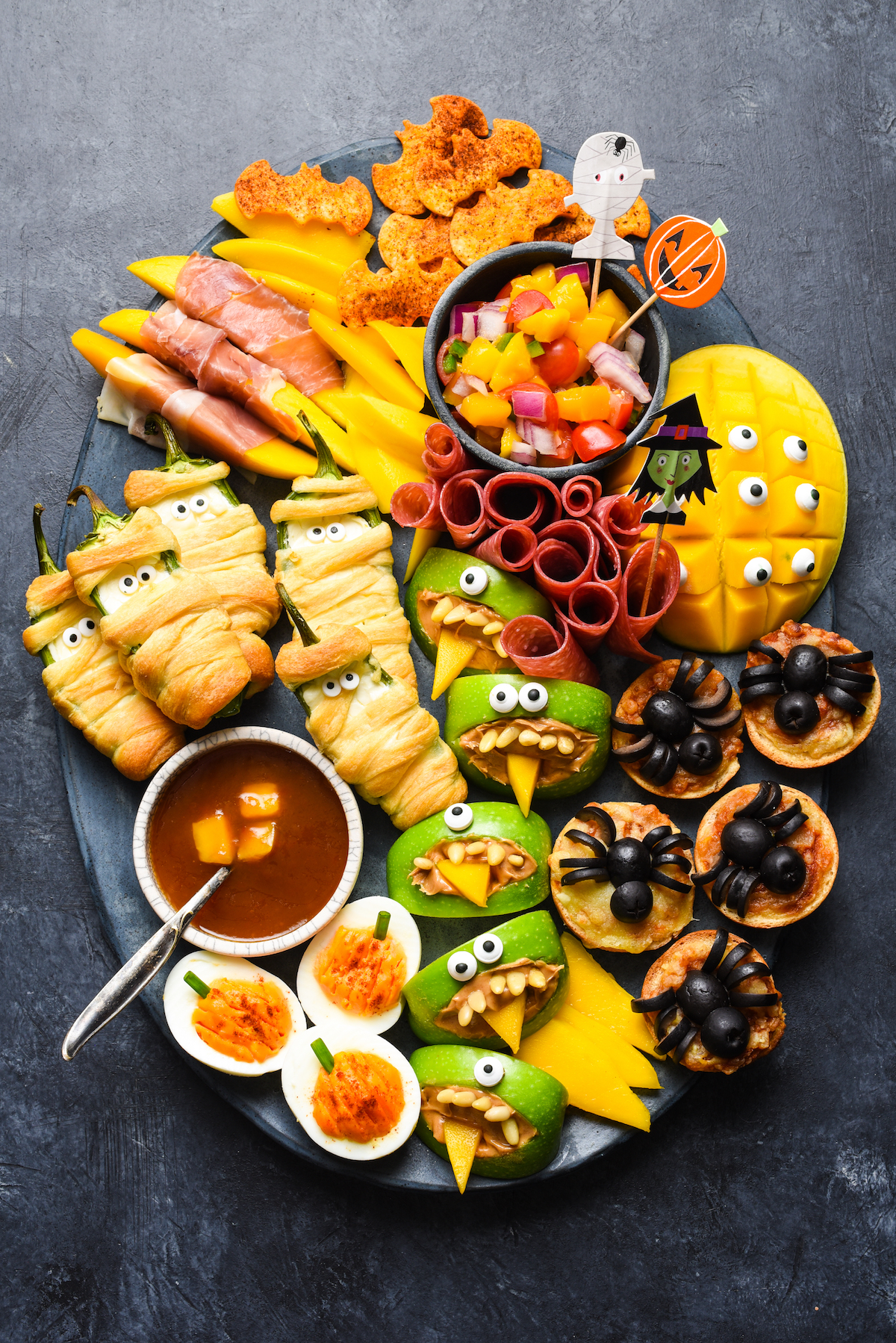 No tricks, all treats
If you prefer to offer your guests something a little sweeter why not create a sharing board that's entirely made up of sweet treats like this one Erica from Honestly Yum has put together.
Take inspiration from Kaylene at Sage to Silver and use a pumpkin shaped container for a fun way to serve (and share!) all those Halloween candies.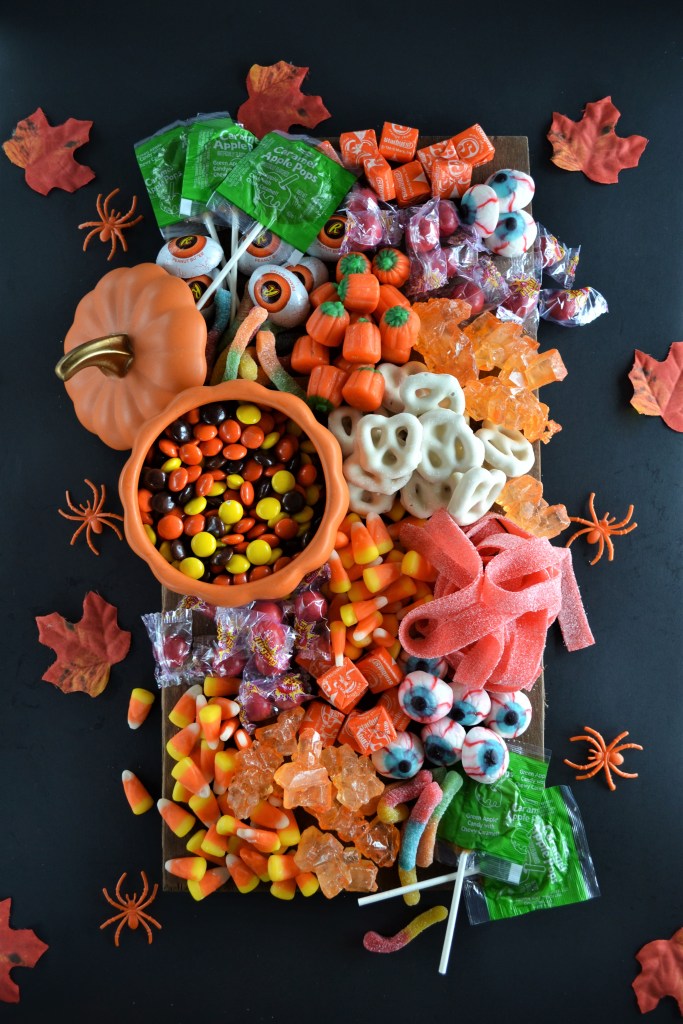 You can find everything you need to make monster meal times marvellous on the Peach Blossom website, including these stylish Bat Napkins. Create all the Halloween feels by sprinkling the table with our pumpkin confetti. And our Halloween Serving Cups are perfect for sweet or savoury spooky treats of all kinds!
Check out the Peach Blossom website or visit our Brighton Store to see our full range of Halloween decorations and accessories.