Here at PB HQ it's beginning to look an awful lot like Christmas and all of Team PB are busily planning for our favourite holiday, in store and at home.
While some of us have long gift lists and others have chosen a more minimal approach to giving, one thing we all agree on is that even the smallest of gifts deserve to look beautiful. Who says it's what's inside that counts? When it comes to pressies, we think the outside is pretty important too!
Whatever you are gifting this Christmas, we've found the best ideas to have Christmas all wrapped up. Whether you're going all out on lavish gifts or planning understated tokens, we've picked out some gorgeous, creative ideas for making all your gifts look special.
What's more - there's not a sheet of shiny wrapping paper in sight! Many of these wrapping schemes can be achieved with recyclable or biodegradable materials. Less waste to landfill is definitely a Christmas win!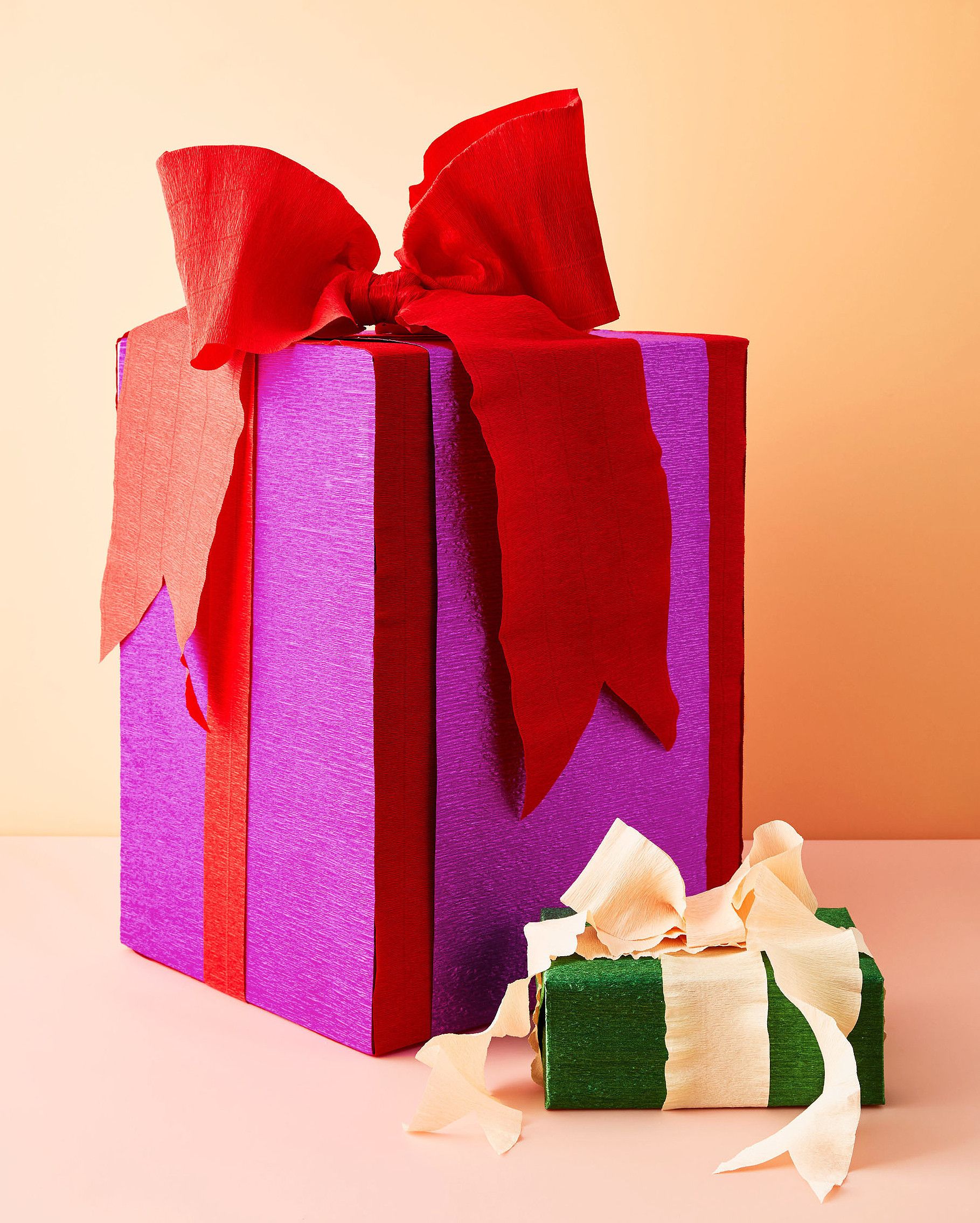 Queen of craft Martha Stewart has oodles of wrapping ideas using that staple decoration from Christmases past - crepe paper! It's colourful, it's affordable and it's a little bit stretchy so perfect for those awkward shaped bundles!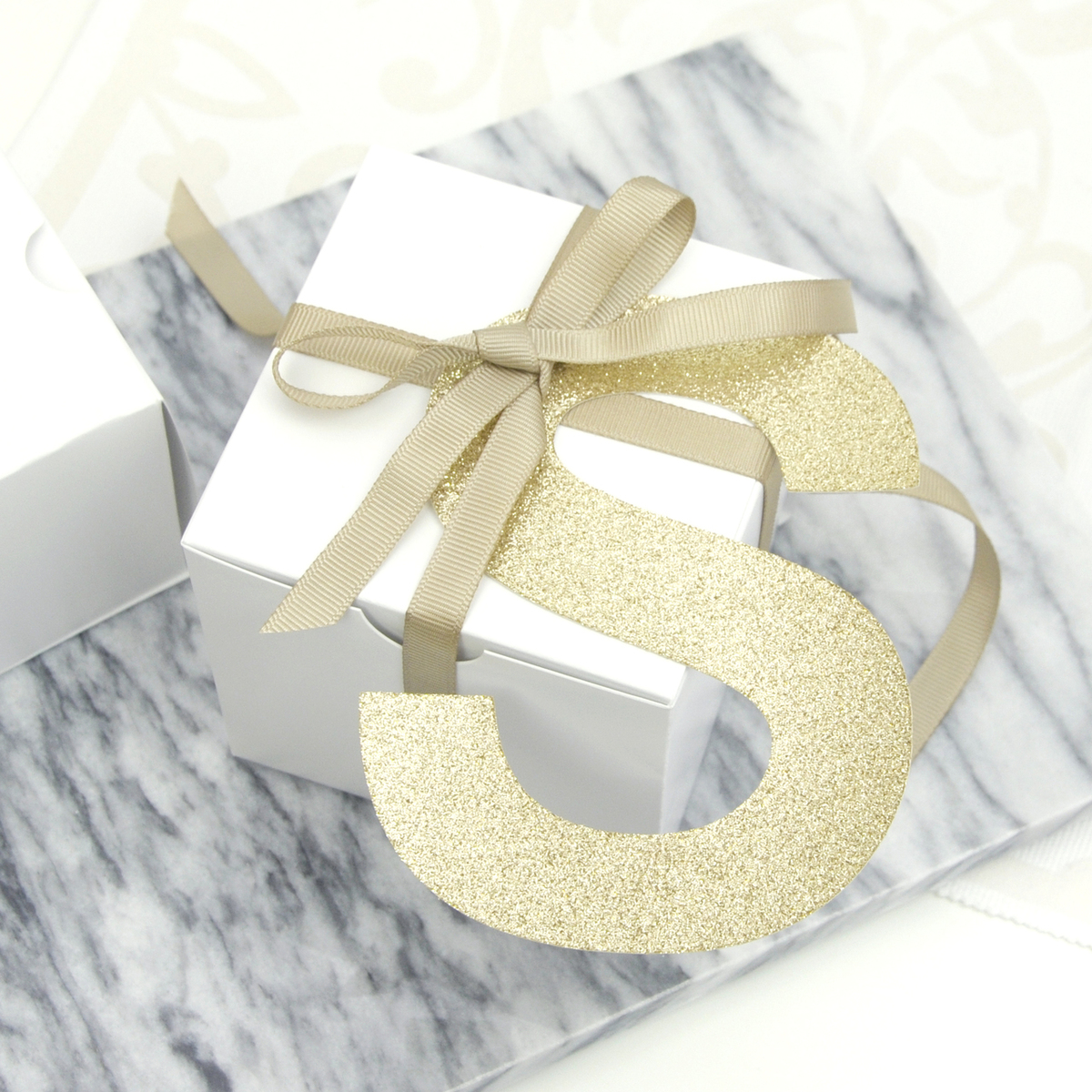 Whichever wrapping paper you choose, you can take your gift giving to the next level with the simple addition of a custom made glitter letter gift tag made right here at Peach Blossom. Friends and family will really feel the love with sparkly monogrammed pressies! Order here and save time on writing all those tiny tags!!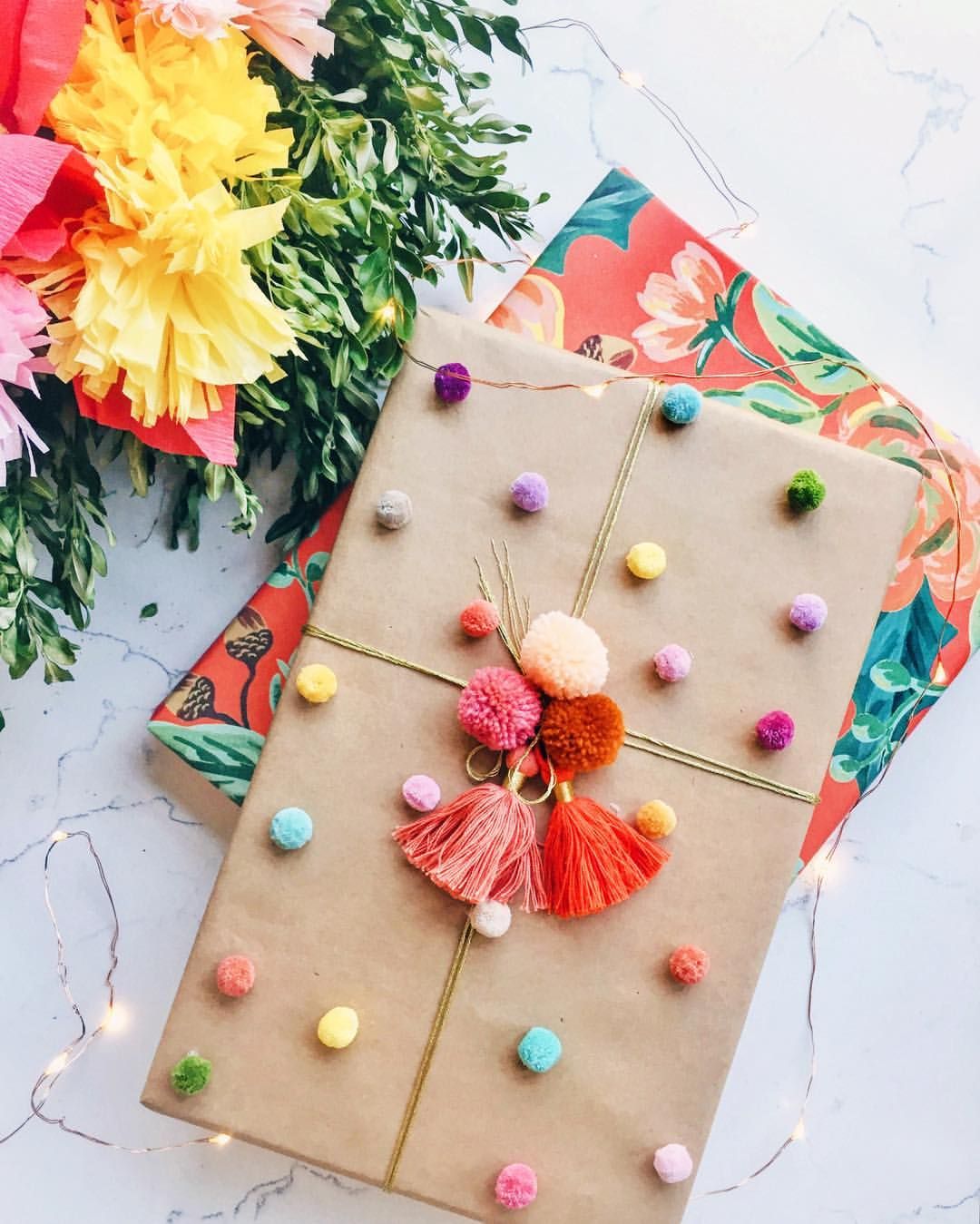 I love the pom poms Erica Chan Coffman has used to brighten up her parcels. Arranged and stuck to plain brown paper, it's so simple yet so effective. How jolly would these rainbow wrapped goodies look under your tree?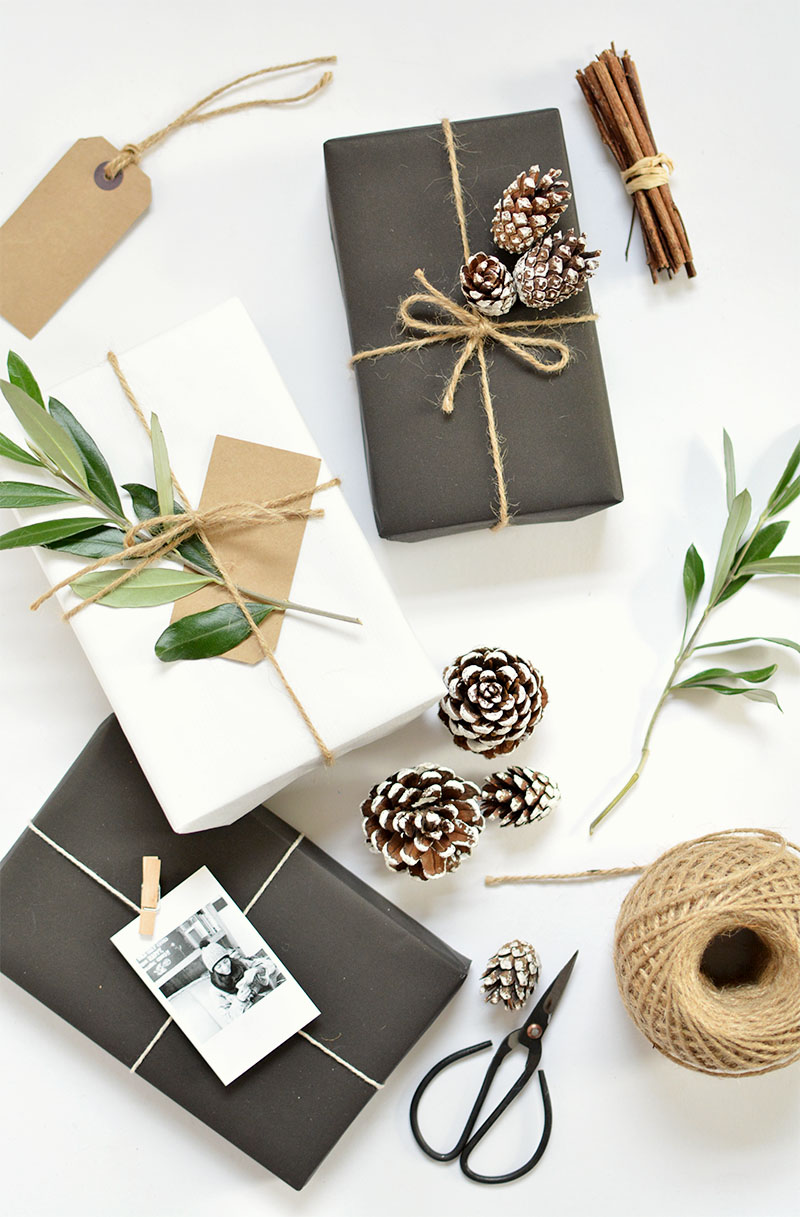 Using pine cones and foliage of the season, this beautiful gift wrapping inspo from Caroline at Burkatron could not be simpler or more eco-friendly. Set against simple plain paper these gifts look anything but boring. A sprinkling of white glitter gives a frosty twinkle - especially perfect if you're going for a woodland theme this Christmas.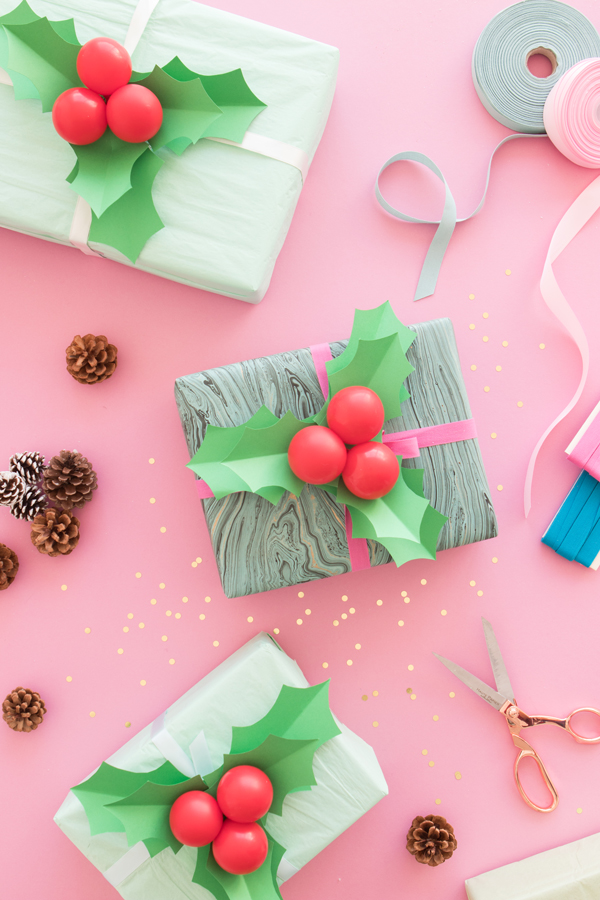 Make it a holly jolly Christmas with these cute holly gift toppers by Amy at Oh Happy Day. Made from card and mini balloons, it doesn't get more Christmassy than this! Don't forget to visit the Peach Blossom Balloon Bar for your mini latex balloons.
And that's a wrap! See you all soon!